Welcome to our Community Hall
See what's on
A wide range of events and activities happen at the Marino Community Hall – there's something on almost every day of the week.  Local residents and visitors are welcome to join in.
Hire the hall
The Marino Community Hall has two spaces available for hire with capacity for up to 300 people. Facilities include a kitchen, stage, lighting, audio visual and air conditioning.


Find out more…
Redevelopment
Plans for the redevelopment of the Marino Hall are well under way with community consultation and concept drawings completed.
Brews & Views Cafe
Enjoy a cuppa with us every Monday and Saturday Morning. Freshley made coffee, tea and cakes served with a smile!
Open
Monday: 9am – 12noon
Saturday: 9am – 12noon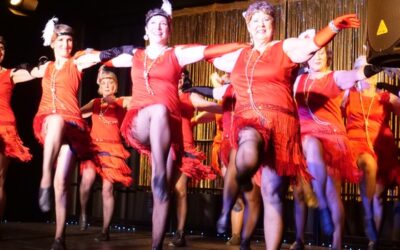 Dance Performances The Marino Community Hall often hosts dance performances. Move through Life is a local adult dance school which hires the hall on an occasional basis. Their show The Ruby Room provides the colourful and effervescent photo on this website. Move...
read more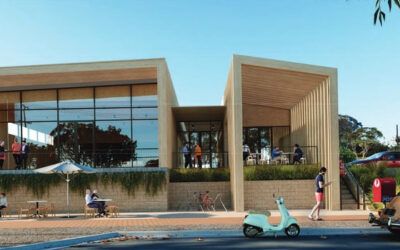 Updated Concept Images May 2021 The City of Marion have released further developed designs for the new Marino Hall. These include new external images and internal views showing the café and performance areas, art gallery and activity room. You can view the plans here...
read more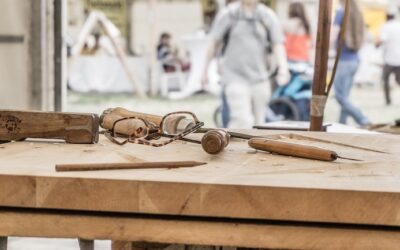 Sunday 21 November 1pm - 4pm Got an old toy, coffee grinder or bike that doesn't work? Do you have a sentimental item that needs some love and attention? Bring it along to the Repair Cafe and see if we can fix it for you. Or just come along, connect with neighbours...
read more
Book Share
The Marino Book Share is a bright and attractive book storage located in the shelter of the Marino Community Hall's front porch.
It's encouraging seeing people leaving books they've enjoyed and then choosing other books they may not have read before.
Recent novels, classics, non-fiction and children's books in good condition are most welcome to be shared.
Please don't leave cookbooks or textbooks.